MEMBERS NCA
As of January 18, 2022, NCA has 28 members:
CzechInvest
The Investment and Business Development Agency CzechInvest is a state contributory organization subordinate to the Ministry of Industry and Trade of the Czech Republic. The agency arranges for the Czech Republic both domestic and foreign investments in the areas of manufacturing, business support services and technology centres. It also supports small, medium-sized and innovative start-up companies, the country's business infrastructure, and innovation.
CzechInvest promotes the Czech Republic abroad as a suitable destination for investments. It is the exclusive organization that may submit applications for investment incentives to the governing bodies. The agency also supports Czech firms that are interested in becoming involved in the supply chains of multinational companies. Through its services and development programs, CzechInvest contributes to the development of domestic firms, Czech and foreign investors and the business environment as a whole.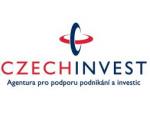 European Cluster Collaboration Platform
The European Cluster Collaboration Platform is a service facility aiming to provide cluster organisations and its members with modern tools. It helps improve the performance, increase competitiveness throughout national and international collaboration. The European Cluster Collaboration Platform is a part of European Cluster Excellence Initiative

TCI Network (The Competitiveness Institute)
TCI Network is the leading global network of people and organizations working in clusters and innovation ecosystems around the globe. It creates global connections, inspire clusters and improve policy learning. The mission is to support development of clusters as the tools to increase competiveness and innovation competencies of enterprises, municipalities, regions, countries. Founded in 1998, TCI Network is a non-profit, non-governmental organization open to members from all continents.