Clusters for Next Generation EU: Dialogue between Commissioner Thierry Breton and ECA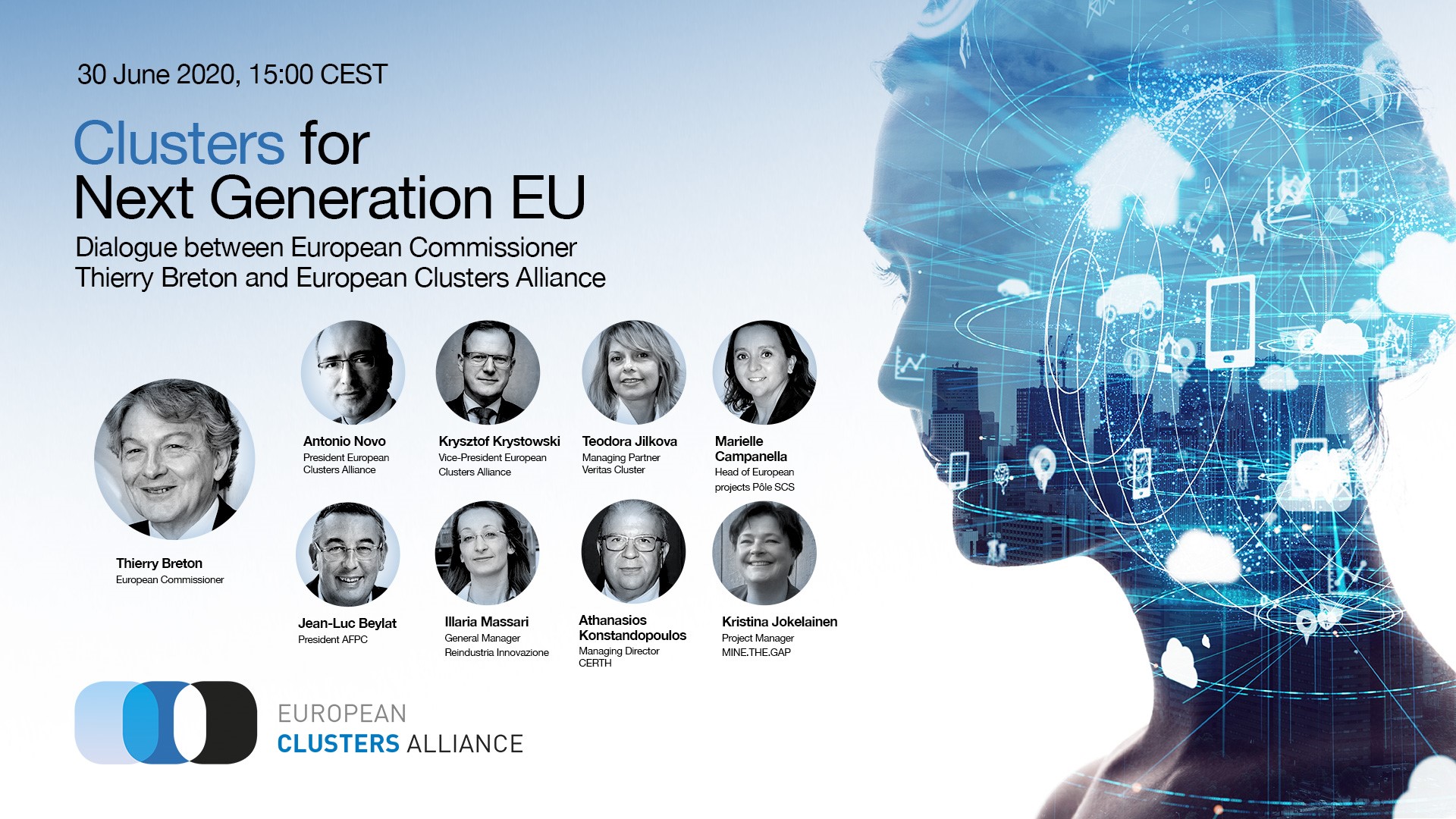 An announced transmission with European Commissioner Thierry Breton took place on 30 June.
"Clusters need to be included in the recovery plans of the EU Member States"
In their virtual meeting on 30 June 2020, European Commissioner Thierry Breton and the European Clusters Alliance concluded that clusters play a critical role in the economic recovery of the European single market towards a green, digital, and resilient future. Together, the Commission and the clusters can bring the concepts to the local grounds and benefit from the clusters' essence: collective actions, cooperation, and strong partnership.
Video of the meeting HERE