ECCP: EU-Africa Pharma and Healthcare Marketplace & Matchmaking Events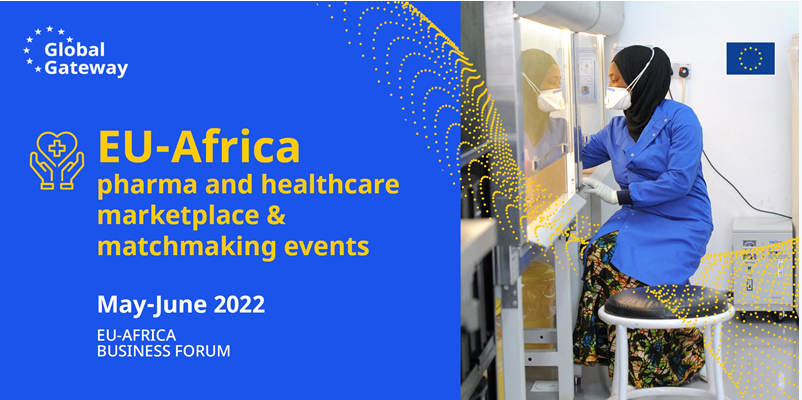 Are you involved in pharmaceutical and healthcare supply chains, whether you're involved with research, advanced manufacturing, IT, raw materials, logistics or any other stage?
The European Commission is inviting you to a series of online events to offer African and European organisations the opportunity to forge new ties within the pharma, biotech and medtech industries to address global health needs.

This series objectives are:

• To build-up and strengthen the existing relationship between EU and Africa on quality, safe, effective and affordable health products production to address global health needs.

• To support the research uptake, innovation and manufacturing of vaccines, therapeutics, diagnostics, equipment or other health technologies necessary to prevent and treat diseases particularly prevalent in Africa or relevant for global threats.

• To enhance the collaboration between EU and African organisations in the value chains of pharma and medical technology industry.

We would like to emphasise that this series is worthy of the attention of organisations who have not previously considered opportunities in Africa, as well as those that have.
First event - 18 May 2022
Understanding the Markets

The first event of the series, "Understanding the Markets," will take place on 18 May 2022.

The event will be used to address the questions and uncertainties raised by businesses at the EU-Africa Business Forum in February and aims to equip attendees with a solid understanding of the African markets.

This event will kick-off the series, which will then culminate in the matchmaking meetings on 27 & 28 June.

The programme of the series' events can be found here.
Registed HERE.